From the beginning to the end – thought-out and brought to perfection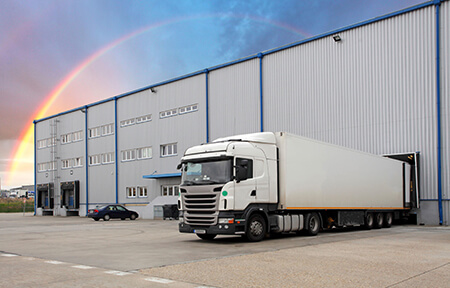 We have warehouses in the Rhein-Main area around Frankfurt, in the Rhein-Neckar area around Stuttgart and in Cologne. A total of about 10,000 pallets of products and stocklots are available. Due to the very central location in the middle of Western Europe, we are able to react quickly to customer requirements and wishes. We stock new products very quickly and thanks to an effective and well thought-out warehouse system we can pick and pack your order quickly and flexibly. We arrange the customs documents (EX1) independently without the help of any external service providers. That is why we don't lose any time in creating all documents.
After packing/picking and customs declaration the goods will be safely and professionally loaded in a truck or sea container and sent to the desired delivery location.


For the transportation of the goods we cooperate with many different forwarding- and logistics companies. As a result of our longstanding experience, we can offer the best price for almost every route. If wished, we are also more than happy to send the goods by your desired logistical- or forwarding company.